Caustic Soda Specifications
Pure Sodium hydroxide (NaOH)
Sodium hydroxide, otherwise called Caustic Soda, is an inorganic compound with chemical formula NaOH. It is called caustic soda because it is highly corrosive in nature. It is available in many forms in the industry, and the most common forms are caustic soda flakes and caustic soda pearls. This product has several industrial applications but it is highly reactive, so it has to be used carefully lest, it can cause skin irritation.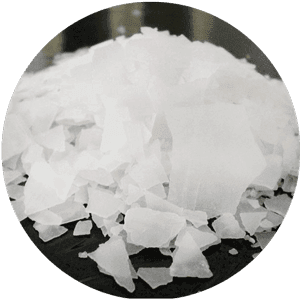 Properties of Caustic Soda:
White solid
Highly caustic
Strong base
Soluble in water, ethanol and methanol
Readily absorbs water (hygroscopic) and carbon di oxide from the air
Strong electrolyte
Not volatile, but can rise easily in air as an aerosol
Dissolution of solid caustic soda in water in highly exothermic
Contacts
For any inquiries please email
Cml@goldenfiber.com.tr